Custom Fabrication
YOUR HOME TO 100% CUSTOM STAINLESS-STEEL TUBE FABRICATION and DOMESTIC STANDARD TUBE FITTINGS
Midwest Fabrication
Utilizing the latest technologies in stainless steel fabrication, our team of highly skilled tradesmen develop to your specifications. We are committed to producing the best possible product on-time and competitively priced.
"Our Custom-Made products are created with the finest quality Stainless Steel and available in a variety of finishes. Our items are designed and manufactured by local Craftsmen in our Wisconsin based shop. We guarantee superb quality and service as we have for the past 20 years. Every piece is a unique statement of creativity and craftsmanship."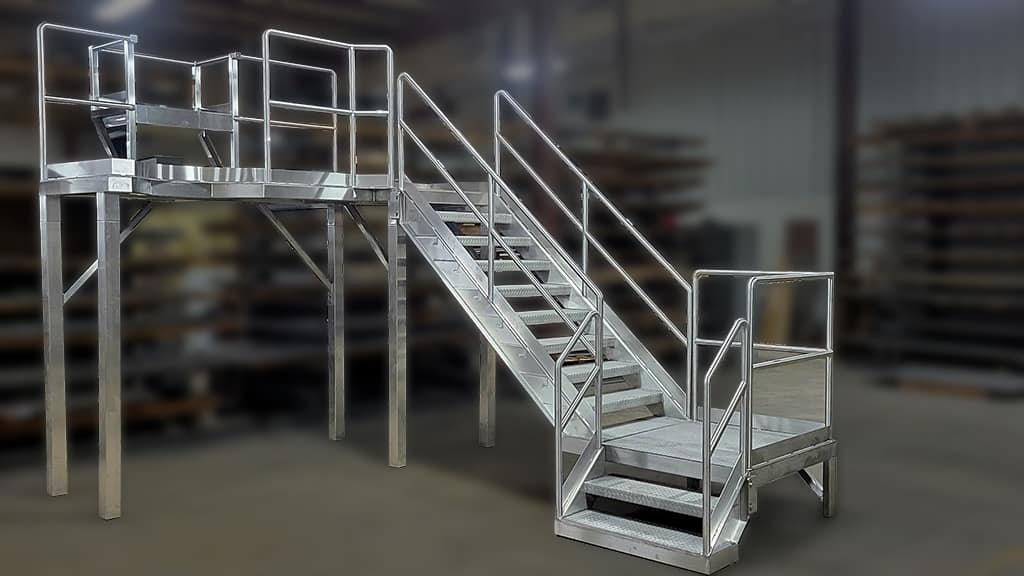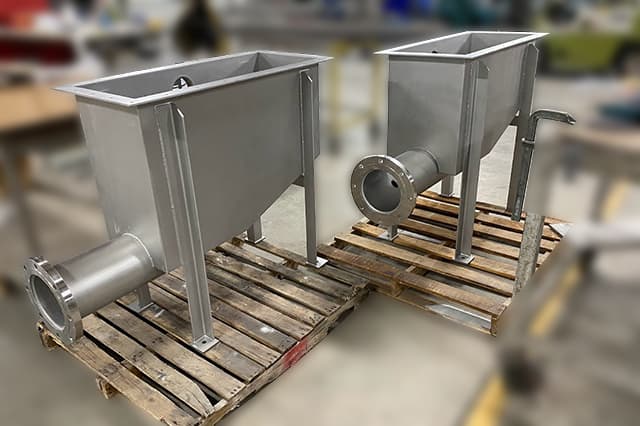 Midwest Guarantee
We are committed to producing the best possible product, on-time, and competitively priced.
Custom Metal Fabricating
Machining
Metal Polishing
Waterjet Cutting
Welding
Orbital Welding
CNC Machining
Vibratory Stress Relief
Whether you need a port T-Drilled on a section of a weldments or have mandatory orbital weld needs, coupled with custom tube lasered cuts, we are your industry-leading provider!
Custom Metal Fabricating
In this business, time is critical. Precision Stainless's experience with stainless fabrication means your job goes from blueprints to actual product without delays.
Equipment
Break Presses
Punch Presses
Shears
Rollers
Water Jet Cutters
Notchers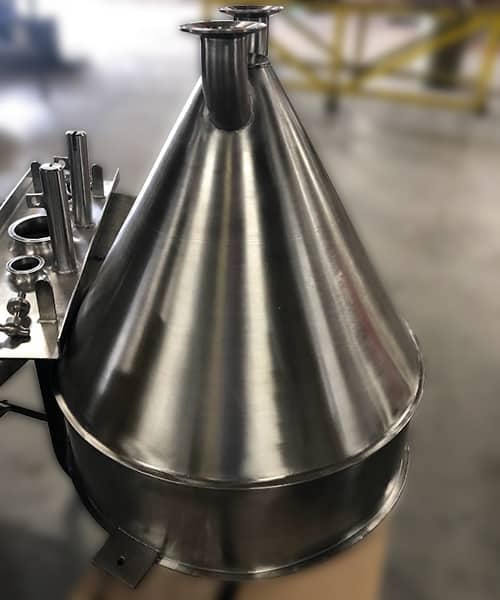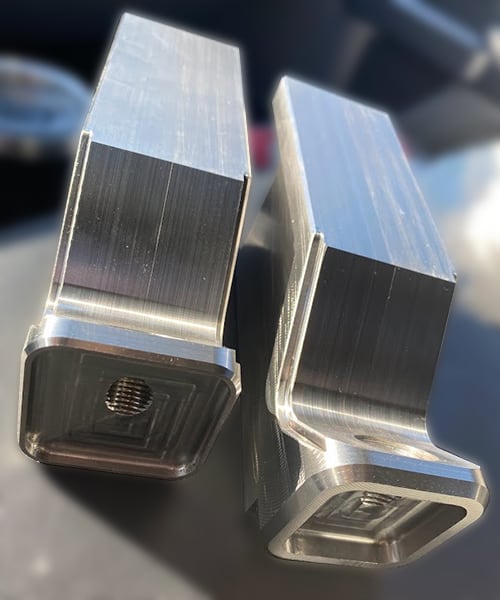 Machining
With our machining capabilities we can closely monitor the quality of work performed on sub-assembly components. This is critical to the structural integrity of finished products.
Equipment
Bridgeport Mills
Manual Lathes
Drill Presses
Horizontal Bandsaws
Metal Polishing
Attention to detail and experienced polishers is the key to a proper finish. Our metal finishers set high standards for their work, and it shows.
Equipment
Stationary Grinders
Sandblasting - Glass Bead Blasting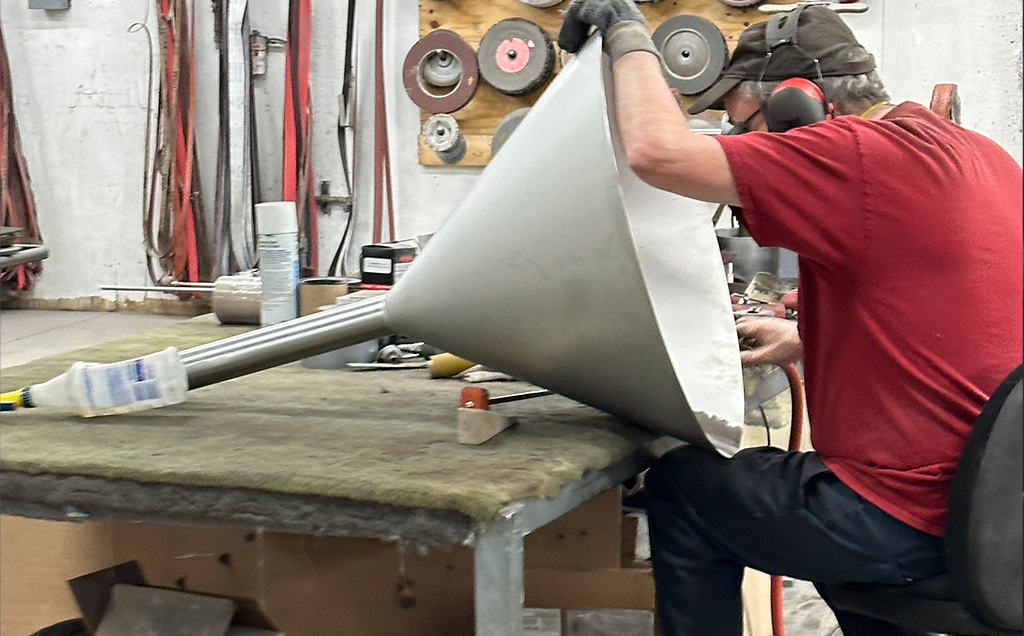 Precision Stainless
Waterjet Cutting
Jet Edge waterjet technology is ideal for cutting heat-sensitive material, and costs due to thermal distortion of machine parts are eliminated. Risk of fatigue failure resulting from process induced thermal stressing and associated material structural change is minimized.
Minimization of Dust and Toxic Fumes
The practical elimination of airborne dust particles, smoke, fumes and contaminants from cutting materials such as asbestos and fiberglass greatly improves the work environment and reduces problems arising from operator exposure.
No Finishing Operation Required
Selection of appropriate cutting parameters such as operating pressure, material feed rate, abrasive particle size and flow rate can eliminate the need for secondary operations. Jet Edge systems also reduce machining time and production costs.
Non-Contact Cutting and Cleanliness
USDA approved equipment designs promote the use of ultra-high water pressure jet streams in the sanitary cutting of food products. This results in higher cutting speeds and the elimination of associated downtime incurred for cleaning and resharpening delicate blades.
Near Zero Lateral Cutting Force
Jet Edge systems reduce fixturing costs plus avoid excessive stress to finished parts. Also, minimal lateral force simplifies material handling and allows cutting close to material edges.
Minimum Waste Material
With typical orifice diameters in the range of .003 - .030 inches, waterjet kerf width is kept to a minimum, thus maximizing material utilization.
Omni-Directional Cutting
Waterjet cut profiles are not confined to straight line geometries. Part complexity is limited only by the motion control system specified and traditional start holes are eliminated.
WaterJet is the most flexible and effective cutting and cleaning solution available for a variety of industrial needs. Abrasive Jet cutting uses a combination of water and garnet to cut through materials considered unmachinable by conventional cutting methods. Contact Precision Stainless today and discover how we can put this system to work for you.
Contact our Sales Manager today
Precision Stainless delivers the highest quality domestic stainless steel tube fittings and custom fabrication for the food, beverage, dairy processing, pharmaceutical, semiconductor and other niche confidential industries that require orbital welding. For the food, beverage, and dairy industries, we are 3A Certified.
Welding
Our tradesmen know the importance of a proper weld and more importantly have the know-how to do it right.
Equipment
MIG Welders
TIG Welders
Portable Welders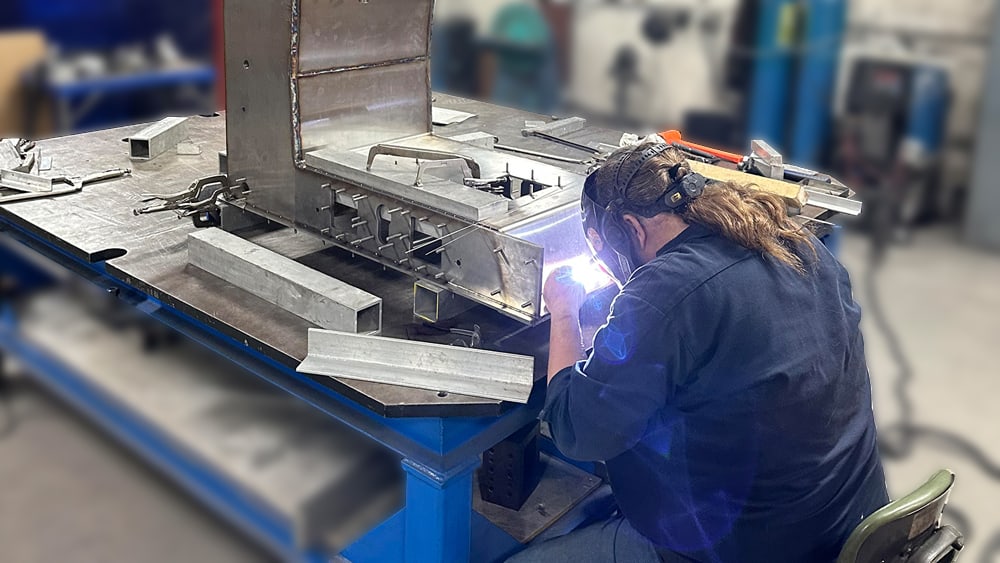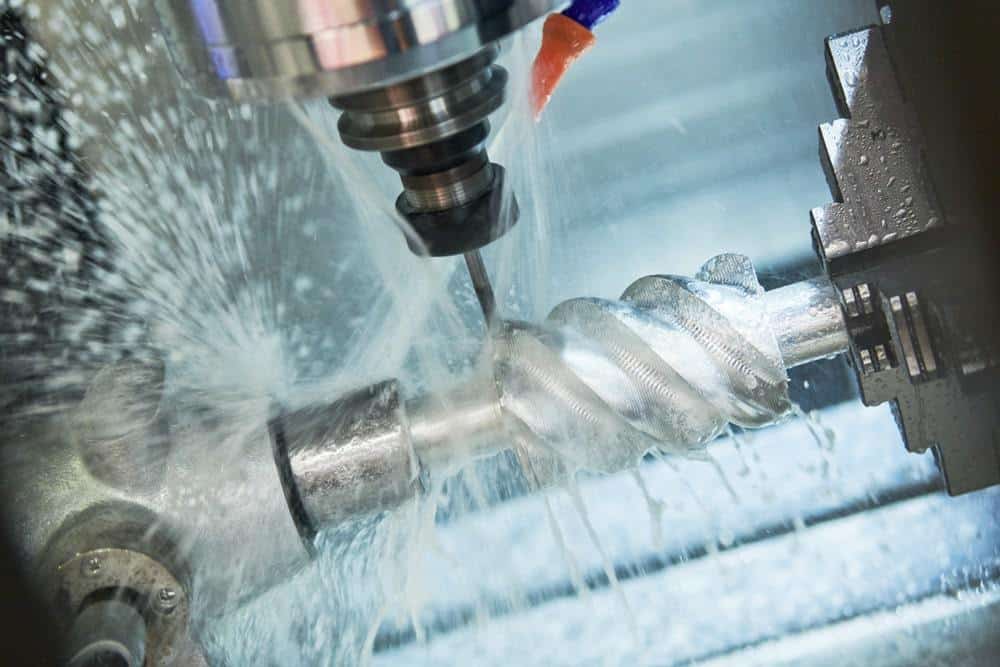 CNC Machining
Precision Stainless has CNC vertical machining centers and CNC lathes. Let us process, engineer and manufacture your CNC Mill work, whether it is a one piece or a 500-piece order. We design and build our own fixtures and work holding in-house and we use SolidWorks and MasterCAM systems to ensure that high quality and perfection is always met.
Equipment
(6) CNC Lathes
(3) CNC Vertical Milling Machines (Includes HAAS VF7 with an 80" bed)
Vibratory Stress Relief
Formula 62 Model C 110 Volt Stress Relief Unit
The "Formula 62" process is a resonance-based method of vibratory stress relief. Vibratory stress relief is often referred to as VSR or, in its more generic form, also referred to as vibration conditioning or vibratory weld conditioning (VWC). Workpieces are subjected to low frequency vibrations for a short period of time either during welding or after welding and at various times during machining to promote dimensional stability.
The process is quick, clean, and very energy efficient. It is designed as a shop tool for use by your personnel and adaptable to most manufacturing environments.